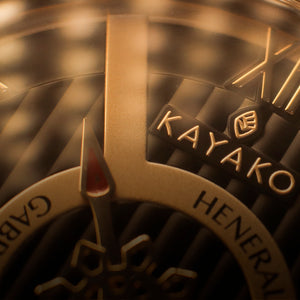 A luxury Filipino watch brand
As Featured On
Inspired by the selflessness and courage of Filipinos worldwide, Kayako was born to empower and recognize their ultimate sacrifice. Meeting countless Filipinos abroad and hearing their stories of sacrifice, passion to care for their families, and resilience to keep going brought us to realize that Filipinos are the real heroes of modern times.
Genuine Leather
Every KAYAKO watch comes with premium leather straps: American-made Horween Leather for the Malakas, and Genuine Italian Leather for the Gabriela.
Proudly Filipino
Paying homage to its Filipino roots, KAYAKO watches borrow nationalistic design elements such as the star and the sun that are typically seen on the national flag.
Built to Last
Just like Kapitana Gabriela Silang's bolo, all of our watches are carefully crafted with durable materials, designed to withstand daily use.